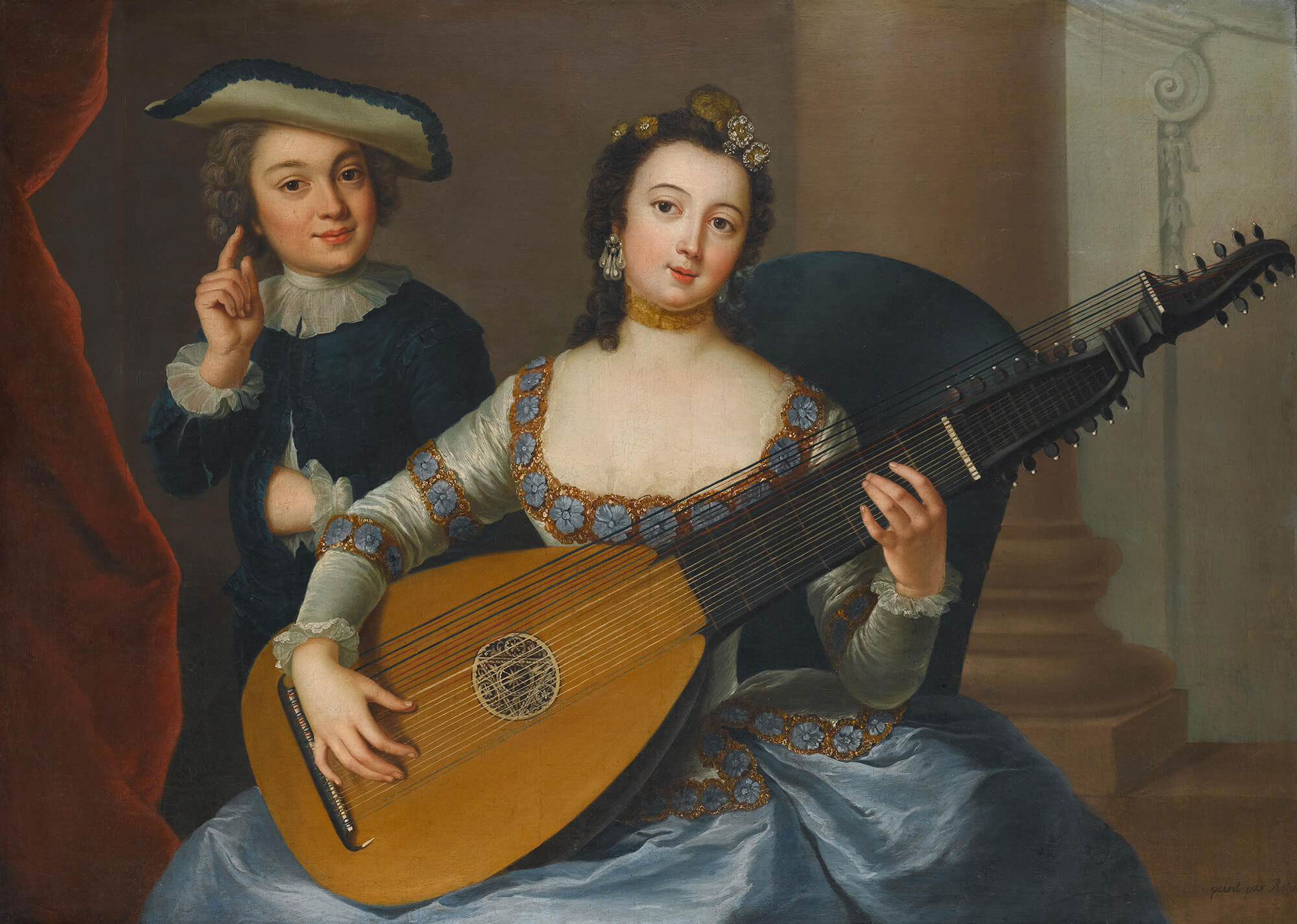 Details
Provenance:
Restitution Sigmund Wassermann (Bamberg 1889-1958 New York),
Lawyer and banker in Berlin; he emigrated to the Netherlands on 28th January 1939 and afterwards to the USA
Anonymous sale, Amsterdam, Frederik Muller & Co., 25-28 February 1941, lot 822
Dr Sigmund Wassermann (Bamberg 1889-1958 New York), Amsterdam
C.F. van Veen, Amsterdam (acting as agent for Wassermann)
With Galerie P. de Boer, Amsterdam (on consignment from the above; purchased from the above in April 1941 for Hfl. 1,000)
Städtisches Museum, Nuremberg (acquired from the above in May 1941)
Returned to The Netherlands after World War Two
Netherlands Art Property Collection (inv. no. NK 1931)
Museum Het Markiezenhof, Bergen op Zoom, The Netherlands (on loan)
Restituted to the heirs of Dr. Sigmund Wassermann in 2008
The landscape-format painting with the allegory of hearing is by the Berlin artist Anna Rosina Lisiewska. Apart from Berlin, she was also active at the courts of Stuttgart, Mannheim, Zerbst and Braunschweig (the latter as court painter) and became a much sought-after portrait painter of her time. Together with Angelika Kauffmann, but almost a generation earlier, she is one of the first female painters to assert herself beyond the borders of her homeland.
After her first training with her father Georg Lisiewski, she later studied with Antoine Pesne, who had a strong influence on her painting technique. This allegory is also a portrait of "La Barberina" and was painted between 1744 and 1749 when the singer and dancer Barbara Campanini (Parma 1721-1799 Barschau/Schlesien) called "La Barberina" was appointed to the court of Frederick the Great. Portraits of this lady by Rosalba Carriera and Antoine Pesne confirm the similarity with the sitter in the allegory.